When you try Parla against any of your store's refrigerated brands (or other frozen brands for that matter) you'll see we beat them on cookability, on texture and on taste. Here's how we craft our pasta to be the best filled pasta in your store!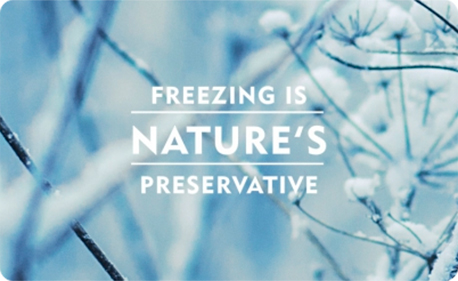 We use all-natural ingredients and quickly freeze after crafting our products, so Parla stays fresh longer and cooks to perfection, every time. Freezing is such a pure and simple method. Refrigerated pasta products have a shorter shelf life and often contain preservatives to lengthen sell-by dates. They are also subject to becoming dry or stale because they are bulk packaged in air-filled containers. Our proprietary packaging process ensures that each individual piece is sealed to ensure the flavor stays in and the air stays out.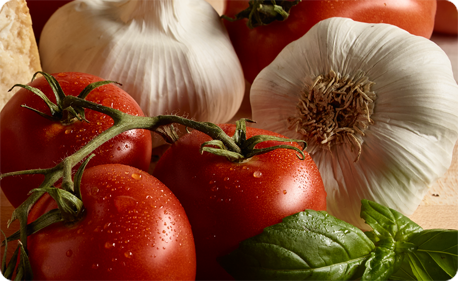 When you start at a simple, pure place you end up with great pasta filling. We use only fresh, whole, all-natural ingredients. We do not use any precooked or further-cooked ingredients. It's a difference you can see when you cut into Parla, and one you can taste when you take a bite! Thanks to freezing (see below) we don't need chemical preservatives.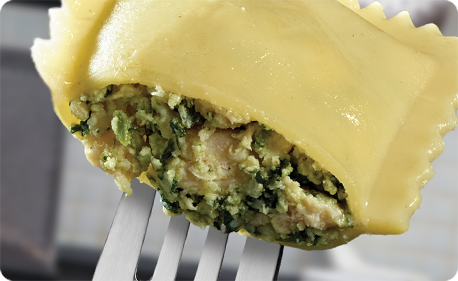 Our filling-to-dough ratio is among the highest in the industry while maintaining the proper balance of each in every bite. In fact, our ravioli are 50-60% filling. Our fillings are never pureed, either. This preserves the texture and flavors that make your meals special.
Ingredients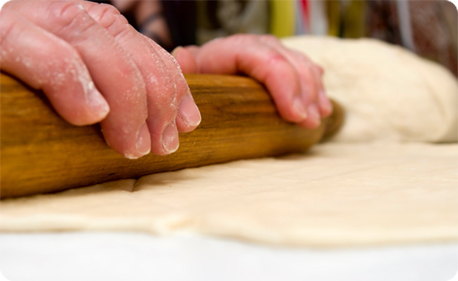 We roll our dough the traditional way, creating a dense yet tender pasta that has exceptional taste and holds its texture throughout all types of cooking. You may also have noticed a few words and phrases on our packages that mean a lot to us, and to the quality of your pasta. "Coarsely chopped," "hand grated," "wild caught," "whole ingredients"—these aren't things you'll hear around big food factories. They take extra time, investment and human touch. But all that is good with us because we are focused on doing pasta right, from start to finish. The finish being your home, your table, your family.