Drake's Fresh Pasta, the maker of Parla, has been a leader in producing quality, health-conscious products since the company started more than 30 years ago. The proof is in what you see—and don't see—on our labels: lots of wholesome ingredients that are familiar to you and zero hard-to-prounounce additives.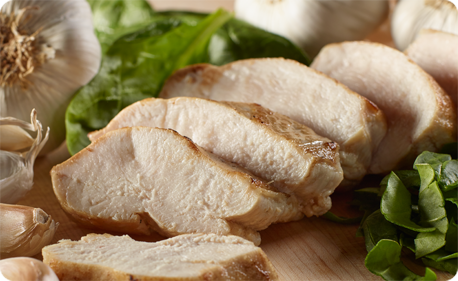 Our meat, chicken and seafood ingredients are shipped from USDA and HACCP certified suppliers to ensure all aspects of food safety. Beyond these high standards, our preparation also contributes to Parla's unparalleled quality. Hand chopping, grilling and other traditional kitchen techniques preserve the look, feel and texture of the meats that go into our fillings.

We use only fresh, whole, all-natural ingredients with no preservatives. We do not use any precooked or further-cooked ingredients, either.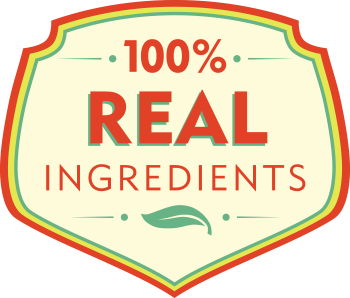 For Parla, not just any flour will do. Premium Durum wheat flour, extra fancy will do nicely. Autumn grown. And custom milled. To our specifications, and our standards. Why so picky? Since our pasta has just a few, real ingredients, we make sure those are the best ingredients available. And getting the flour just right is the best place to start.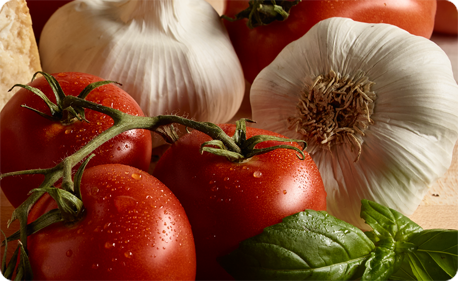 The vibrant, robust chunks of vegetables found in Parla's fillings are delivered whole and hand-chopped daily. You'll also find our spinach to be coarsely chopped to preserve that satisfyingly fresh texture.
ABOUT OUR CRAFT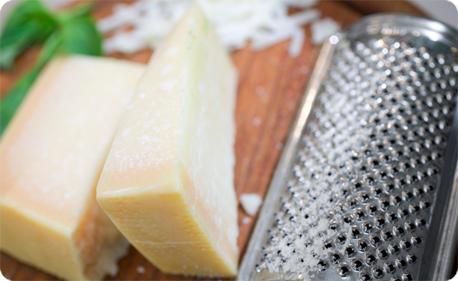 Like our vegetables, our imported cheeses come to us whole—in wheels! They are grated daily to ensure freshness.
LEARN ABOUT CHEESES